Add tags
You can enrich the information of the books in your library by adding Tags to them. `Tags' allow you to quickly search and sort books in list view.
Putting it into practice.
Open the book form, position yourself in the field Add a tag, write the name of the tag you want to add then press the Add button. The tag is added in a blue box, you can remove it by clicking on the cross.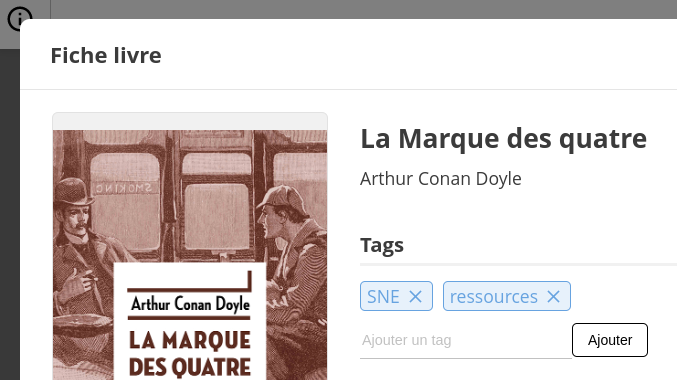 Last modified March 18, 2023