Accessibility information
Currently Thorium displays in the Book information panel under the heading Description the content of the accessibility summary metadata (accessibilitySummary).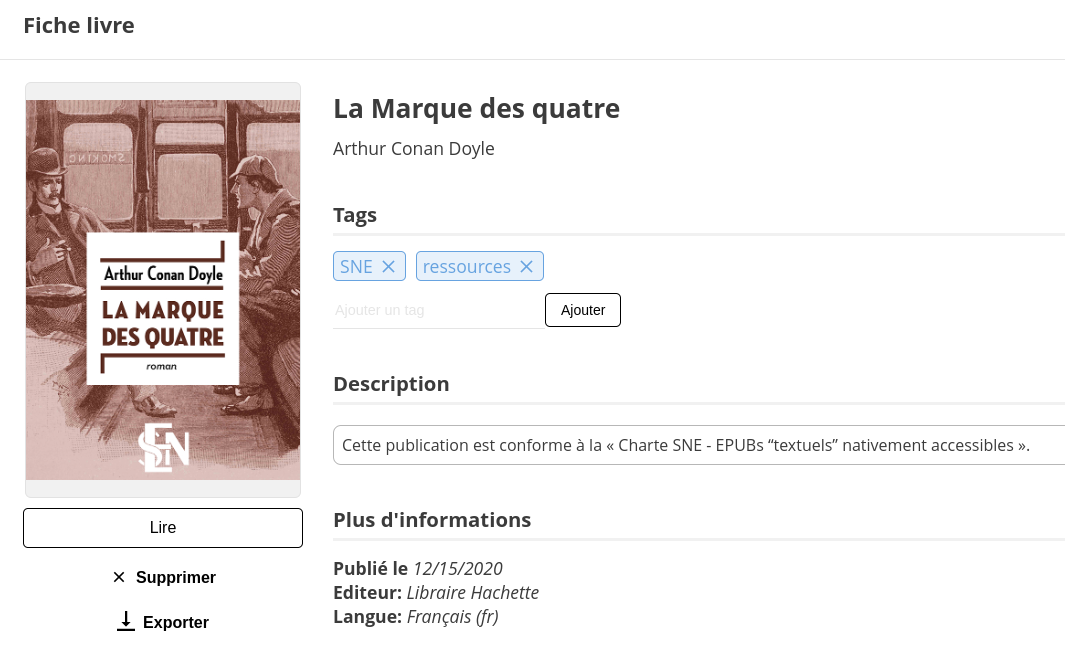 Attention !
Work is underway to develop a guide for displaying accessibility information. We are following this work and will implement the recommendations soon.
Attention !
Accessibility information must be filled in by the editors. Thorium displays this information as it was defined. In case of doubt or complaint, please contact the distributor or the publisher of the file.
Last modified March 18, 2023